Mermaid, Fit & Flare & Trumpet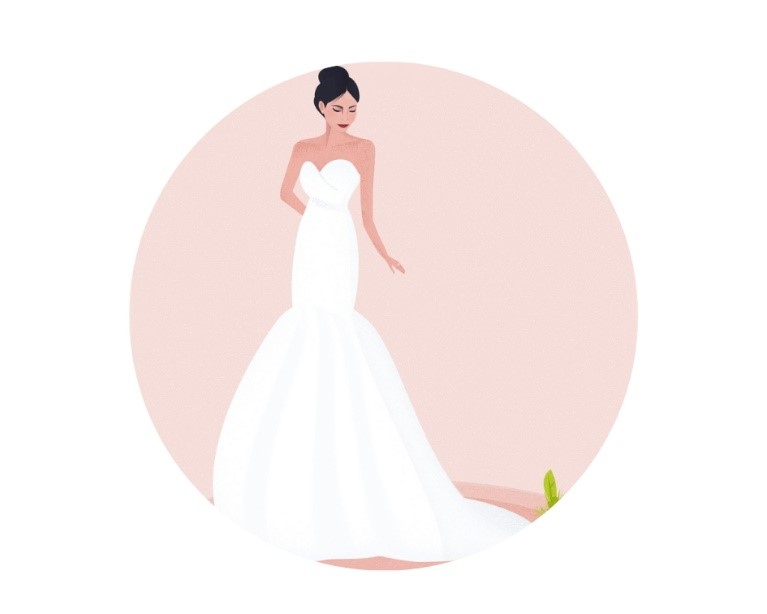 Fit & Flare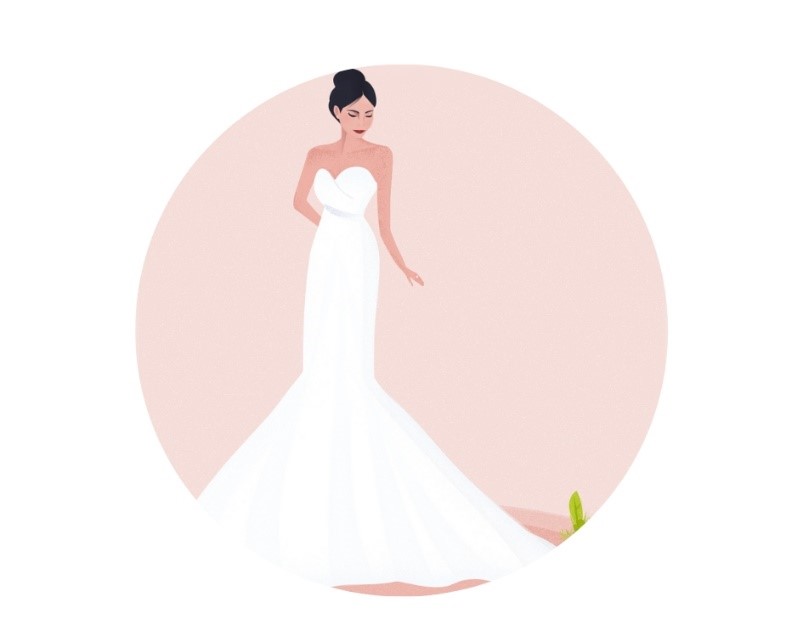 Trumpet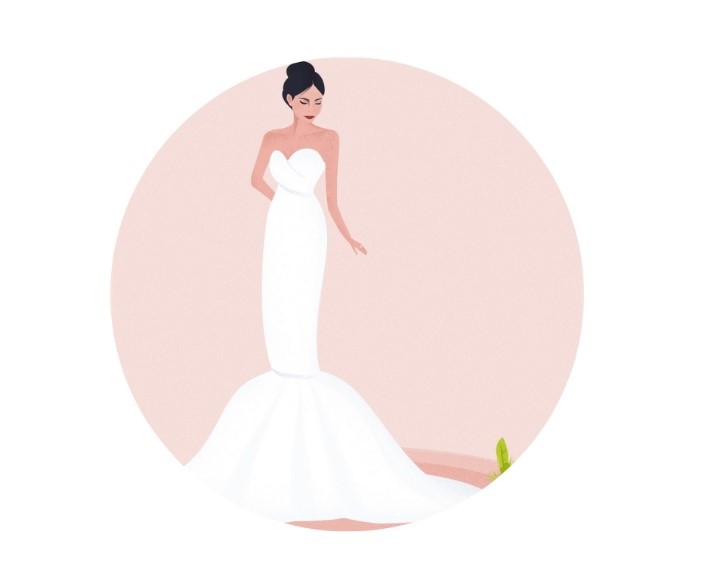 Mermaid
You might have seen these three wedding dress silhouettes used interchangeably. These silhouettes have in common a fitted top, waist, a gradually flaring skirt. The difference lies in where the skirt starts to flare down.
The Fit & Flare silhouette highlights your hips then flares past the hip – hence the name, Fit & Flare. This shape is perfect if you want to highlight your hips.
The skirt in the trumpet silhouette flares lower down than a Fit & Flare to highlight more of your curves around mid-thigh area.
One of the most glamorous and dramatic silhouettes of them all is the Mermaid. Fitted all the way until the knees, the skirt then flares dramatically.
Additional Terminologies Commonly Used
Empire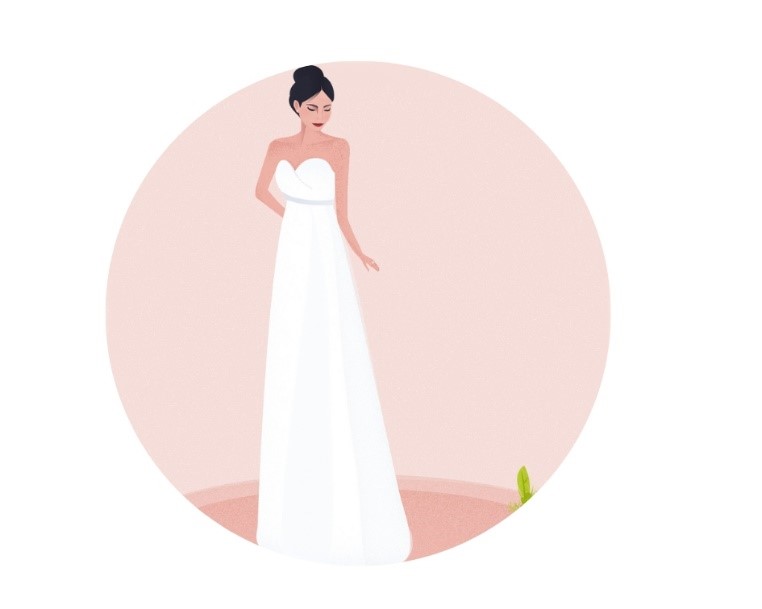 Although technically empire is a waistline description of a wedding dress rather than a silhouette, many boutiques refer to it as the empire silhouette.  It's a high-waist silhouette where instead of highlighting the waist, the fitted part is under the bustline – making you look longer and leaner. It's the perfect solution for women looking to play down their middle area. This style is less flattering, however, if you have a large chest or full hips because it will overemphasize those features.
Short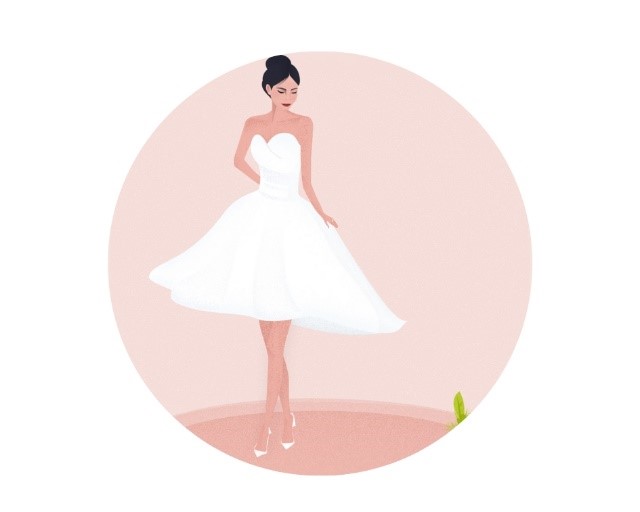 Technically this term describes the length of the wedding dress but it has also been used to describe a silhouette.
We have seen a whole range of short wedding dresses on Dress Come True, including above knee dresses, tea length dresses, short-long dresses and actual shorts covered by a layered skirt.
Why Choose One When You Can Have Two…
We are seeing a new trend with dresses that can be worn two ways and give you two separate looks on your special day. Usually these wedding dresses have a ball gown skirt for the ceremony that can be later detached either to reveal a shorter dress or a more fitted wedding dress silhouette so you can dance the night away.
We hope this quick guide to the most common wedding gown silhouettes will make your shopping experience more confident.